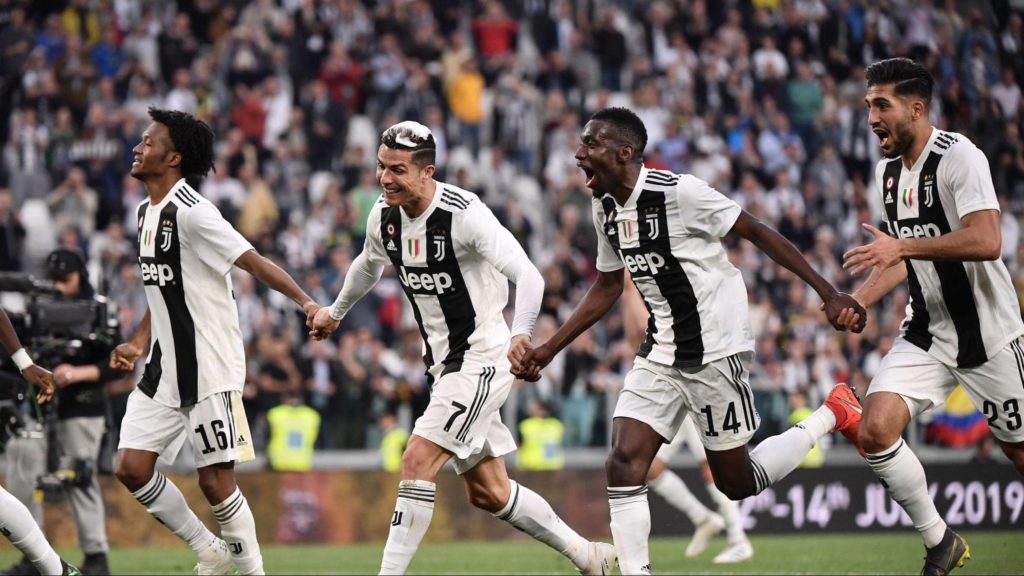 After crashing to a 1-0 defeat to lowly Benevento before the international break and drawing with Torino on their first game back it is looking likely that there will be no tenth successive Scudetto for Juventus. This means Juventus falls just one title short of a completing a decade of dominance, but what has led the Bianconeri taking the field with their worst team in 10 years?
Milan and Juventus legend Andrea Pirlo will likely be the fall guy at the end of the season, with the amateur Italian coach likely to lose his job as first team coach.
After his shock appointment as manager after the dismissal of Maurizio Sarri, Pirlo took on the responsibility of the senior team, despite initially being brought in to coach the club's B team.
It is rumoured that Juventus were targeting the signing of Pep Guardiola in the summer of 2021 and as such Pirlo would be manning the ship for only a season until the Catalan coach arrived, to really push the Turin club to the next level and finally win the Champions League again.
Guardiola however, signed a contract extension at Manchester City, with Juventus now finding themself left with Pirlo as coach and no clear succession plan.
Their recent slip ups combined with their dismal Champions League exit to Porto has left Juventus now sitting 12 points adrift of Antonio Conte's Inter, four behind Pioli's Milan, two points behind Gasperini's Atalanta and tied on points with Napoli.
Laying the blame for all of Juventus' problems at Pirlo's feet would not be fair to the former midfield Maestro. The drop in quality and dominance has been coming for a while, especially with the team performing way below expectations in the Champions League for the past three seasons, being eliminated by Ajax, Lyon, and more recently Porto.
The astuteness with which they played the Bosman market since 2011 has slightly deserted the Bianconeri who were once able to sign Paul Pogba for nothing more than a compensatory fee, compared to their latest free signings Aaron Ramsey and Adrien Rabiot who have not had similar success to their predecessors.
The Ronaldo signing
Cristiano Ronaldo signing for the Bianconeri stunned Europe. It was the signing to finally take them over the line in Europe, but his arrival all but signified the club's lack of smartness in the market.
When signing a player for 100 million euros, you essentially admit that you no longer need to focus all your energy on financially smart purchases.
Ronaldo arrived in Turin in July 2018, aged 33, and he has since struggled to move the team forward, despite continuing to score at an impressive rate. Juventus have not even made it to a Champions League semi-final since his signing, failing to make the quarterfinals for a 3rd straight season.
The supporting cast, though, are not as good as the ones he was playing with in Spain, and it shows.
Behind every good Ronaldo moment with Los Merengues, there was a Luka Modric pass, a Toni Kroos diagonal ball or a teeing up by Karim Benzema. At Juventus when things are not going well, it is very much a case of "Go on then Cristiano, do something."
Ronaldo's salary is now a drain on resources in Turin, compounded by the COVID-19 pandemic and the financial losses as a result. Suddenly, it does not seem so wise to have him at the club without the returns expected.
Breakdown in Sporting Management
Going from one of the best managed teams in European sports to an organization that seem to be struggling financially is a major fall-off.
The real X factor in Juventus' sporting resurgence after being relegated in 2006 was general manager Beppe Marotta, an astute strategist of the transfer market brought in by Agnelli upon his arrival – dubbed by Italian media as the king of free transfers. He was so hard to replace that Juventus had to split his role into three new positions when he left the club for Inter in 2018.
In his first few years at the club, Marotta was instrumental in the signing of players like Leonardo Bonucci, Andrea Barzagli and Arturo Vidal while sealing impressive free transfers such as Andrea Pirlo, Paul Pogba, Dani Alves and Emre Can.
To complement their Bosman transfers, Juventus also pulled off the signing of top players from Serie A to simultaneously strengthen their team and weaken their rivals, As with Roma's Miralem Pjanic, Fiorentina's Federico Bernardeschi, Federico Chiesa, and Napoli's Gonzalo Higuain who was signed for a then club record 90 million dollars.
What now for Juve?
Juventus having collected only 1 point in their last two games against teams battling relegation and with champions league contenders Napoli & Atalanta to face in their next 3 games now find themselves in a race just to make top four. With Juventus out of Europe early. fighting for a Champions League place would be an unimaginable situation a few years ago, but poor sporting management and an obsession with winning the champions league has culminated into a spectacular failure.
All is not lost for Juventus however, the team still boasts one of the best goalkeepers in Europe in Szczesny, young starlets like Weston Mckennie, De Ligt, Arthur, Kulusevski and the tantalizing Federico Chiesa. Young talent is there for the club to build around. Juventus will also need to review their current transfer policy, hiring a new coach that will instil a proper style of play while making key additions to the squad will be paramount to a revival in fortunes for the Bianconeri.