As the biggest game of the European football season draws near, we decided to have some fun with two clubs that will take centre stage June 9 in Istanbul, Turkey. This season's UEFA Champions League final will see Manchester City in only their second ever final of this competition and 3-time European Champions Inter Milan go head to head for the biggest prize on offer.
Both teams possess exceptional talent and have demonstrated their superiority throughout the competition. In this article, we construct a combined starting eleven, meticulously selecting players from both squads and justifying each choice over their counterparts in the same position.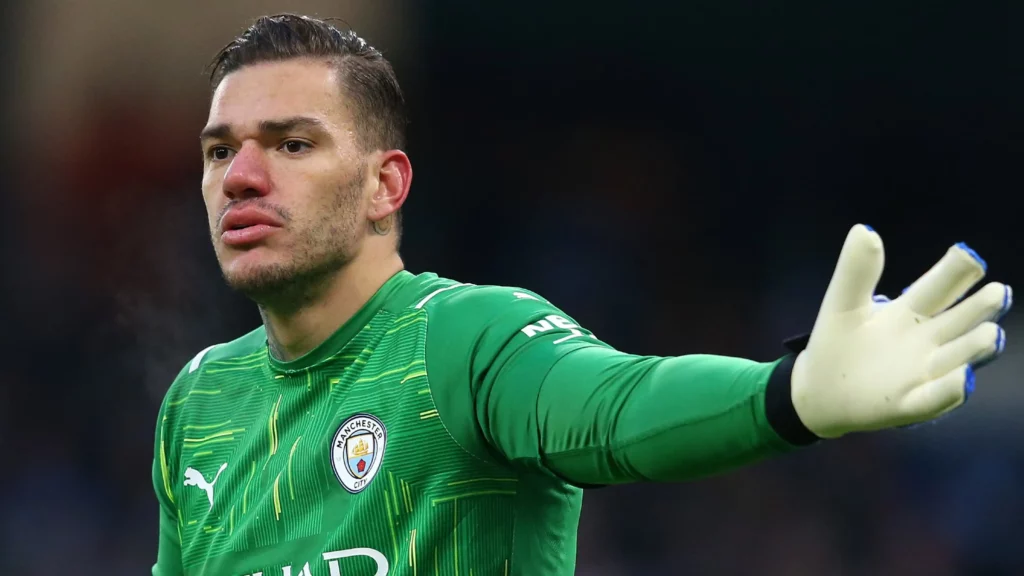 Goalkeeper – Ederson:
In goal, the Manchester City custodian Ederson claims his place in our combined XI. With his incredible shot-stopping ability, exceptional distribution, and unwavering composure under pressure, Ederson has proven himself as one of the finest goalkeepers in the world. Inter's Andre Onana is of a similar profile to his Brazilian counterpart, but he is categorically bettered by Ederson in each department, which is wh the latter is our goalkeeper for this fantasy team.
Right Wing-Back – Denzel Dumfries:
Taking up the right wing-back position is the Dutchman Denzel Dumfries, an explosive and dynamic player. Dumfries' lightning pace, tireless work rate, and solid defensive skills make him a formidable force on the right flank. His ability to contribute both offensively and defensively gives him the edge in this role. It's worth noting that City don't typically play with wing backs anyway, so this was an easy choice.
Center-Backs – Kyle Walker, Ruben Dias, Alessandro Bastoni:
The heart of the defense sees a trio of exceptional talent. Kyle Walker, known for his incredible speed and defensive prowess, secures his spot in the backline. His ability to recover quickly, provide crucial interceptions, and venture forward when needed makes him a valuable asset here.
Next to Walker, we have Ruben Dias, who has been a revelation since joining Manchester City. His commanding presence, impeccable positioning, and exceptional leadership skills have transformed City's defense. Dias' combination of defensive solidity and composure on the ball justifies his selection over other center-backs.
Completing the center-back trio is the first Inter player of this list, Alessandro Bastoni. The young Italian center-back has shown a maturity beyond his years, showcasing excellent reading of the game, aerial dominance, and composure on the ball. Bastoni's outstanding performances in Serie A warrant his inclusion in the combined XI – or indeed most teams real or otherwise. Inter would do well to keep hold of him this summer.
Left Wing-Back – Federico Dimarco:
Federico Dimarco claims the left wing-back position in our combined team. Dimarco's attacking instincts, accurate crossing, and defensive solidity make him a valuable asset on the left flank. His ability to support the attack while maintaining defensive discipline gives him the edge over his counterparts. Just like his opposite wing back and Inter teammate, Dimarco was an easy pick for the way this team lines up and would likely play.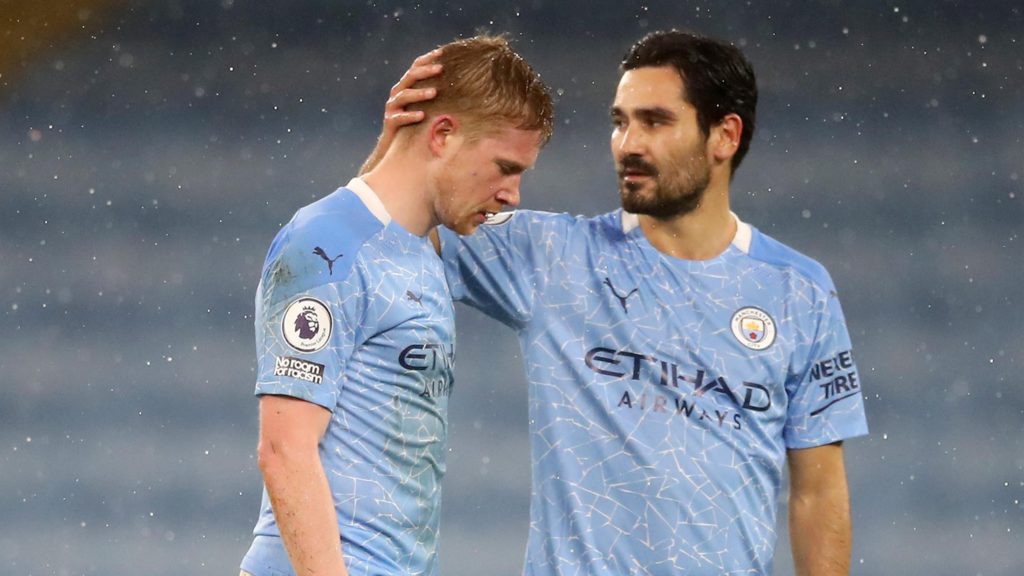 Central Midfield – Kevin De Bruyne and Ilkay Gundogan:
No prizes for guessing this one as City have quite possibly the best midfield in the world right now. In the engine room, we have the deadly combination of Kevin De Bruyne and Ilkay Gundogan. De Bruyne's exceptional vision, precise passing, and long-range shooting abilities make him the creative maestro of the team. Gundogan, on the other hand, brings his intelligent movement, goal-scoring prowess, and ability to dictate the tempo of the game. Their complementary skill sets make them a formidable duo that few can match.
Right Wing – Bernardo Silva:
On the right-wing, we find the versatile and skillful Bernardo Silva. Silva's ability to drift inside, create goal-scoring opportunities, and link up play with his teammates make him a dangerous threat. His technical ability, close ball control, and tireless work rate justify his selection over other right-wingers. Typically Inter deploys one of Henrik Mkhitaryan, Antonio Candreva or even pushing Lautaro Martinez out wide right, but we feel Silva gives far more in that position than two of those three.
Center Forward – Erling Haaland:
Up top, leading the line, is the sensational Erling Haaland. The Norwegian phenom's incredible goal-scoring record, physicality, and ability to single-handedly change the course of a game make him a standout choice. Haaland's sheer presence and natural ability to find the back of the net make him an indispensable asset for our combined team. Inter's Romelu Lukaku isn't too dissimilar from Haaland but the Belgian has not been in anywhere the same kind of form as City man hence his exclusion from this eleven.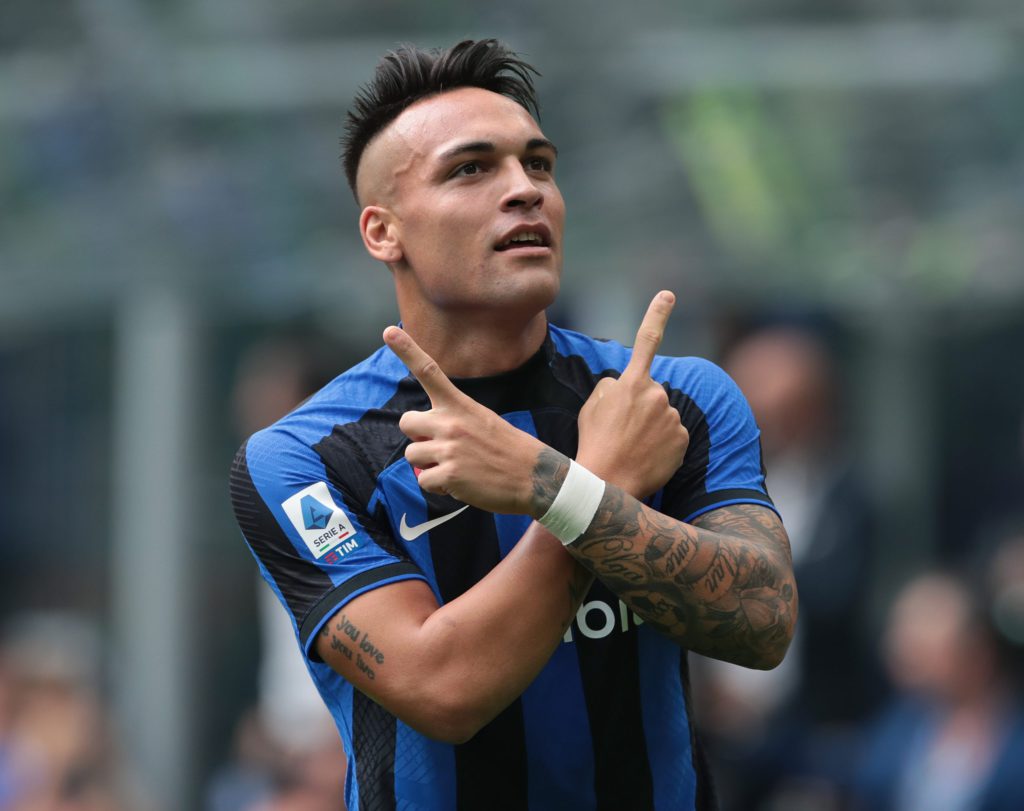 Left Wing – Lautaro Martinez:
Completing the attacking trio is Inter Milan's Lautaro Martinez. As mentioned above, he's often asked to play from wide, something he's more than capable of doing. The Argentine forward possesses an impressive combination of technical ability, agility, and goal-scoring instinct. Martinez's ability to link up with his teammates, create chances, and finish clinically means that while he gave way to Silva on the opposite flank, there was no way he couldn't feature in this dream team.
Substitutes:
Andre Onana (Inter), John Stones (Man City), Milan Škriniar (Inter), Rodri (Man City), Hakan Çalhanoğlu (Inter), Henrik Mkhitaryan (Inter), Edin Dzeko (Inter).