The NCAA Indoor Championships saw a bevy of Jamaicans represent us with excellence. Both on the track and in the field; anywhere you looked there were standout performances, new records, gold medals and so many promising youngsters. Since that meet, some of our standouts have gone on to do even greater things and look set to sparkle at the NCAA Outadoor Championships.
Here are 5 Jamaicans you can look out for.
Jaydon Hibbert, Arkansas ~ Triple Jump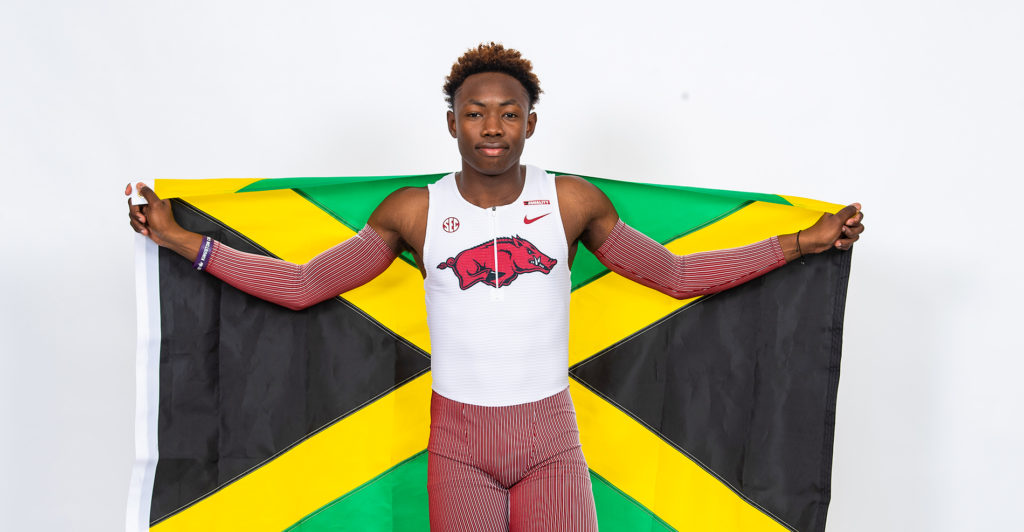 At 18-years-old Jaydon Hibbert is an NCAA Champion, SEC Champion, a national champion and a World U20 champion. Honestly that might be enough said.
Jaydon added another Carifta games title to his already impressive win catalogue, jumping 16.11m with an absurd short approach of only eight steps.
His NCAA Indoor Championship showing was even more staggering, jumping 17.54m to obliterate the NCAA Record in the men's Triple Jump. A record that was older than Hibbert himself.
As if that wasn't enough, the young phenom gave us an eye-watering 17.87m jump at the SEC Championships to break his own World Junior Record and leave everyone in shock.
If he extends his approach phase to the more traditional length, it's possible he may jump even further as his body continues to grow. But for now, sticking to his current process could see him add an NCAA outdoor crown to his resume.
Personal Bests:
Long Jump: 7.87m
Triple Jump:17.87m (World Junior Record, NCAA Record, National Record)
Lamara Distin, Texas A&M ~ High Jump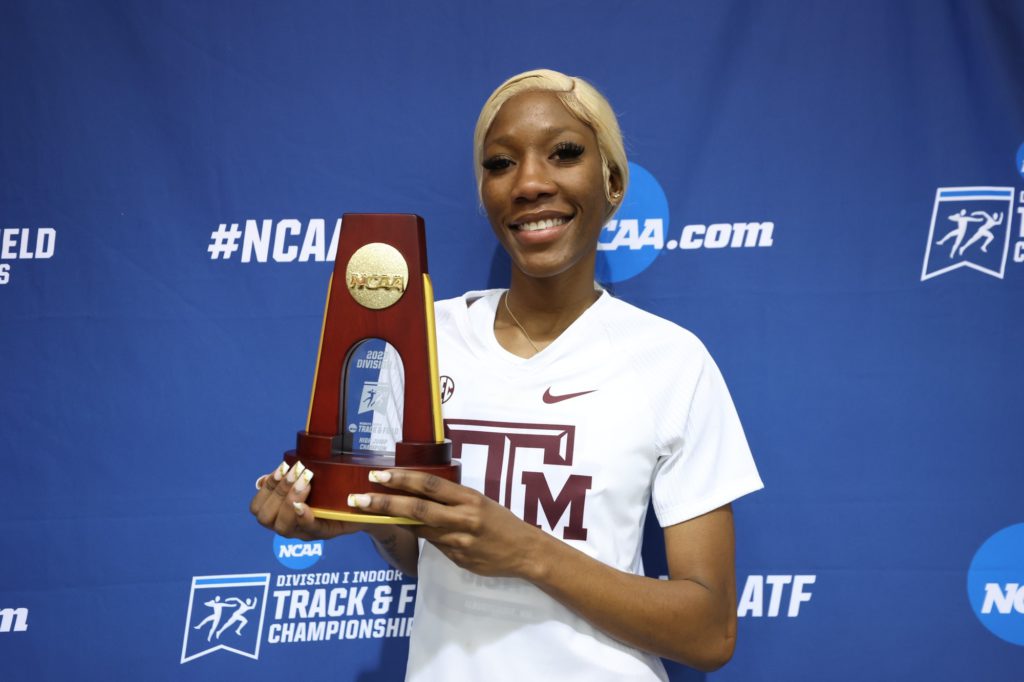 At the Indoor Championships, Lamara put up an impressive 1.91m jump to secure her first Indoor title. This added to her sensational season last year when she was crowned the NCAA outdoor champion with a jump of 1.95m.
A disappointing Jamaican championship last year by her own standards saw her lose her national title and not reach the 1.90m mark, something she made to look easy all 2022. Her showing at the World Athletics Championships 2022 was better but saw her finish 9th.
She's already matched her lifetime best of 1.97m this season, and the 23-year-old could be one to watch this year and beyond.
Personal Bests:
High Jump: 1.97m (National Record)
Ackera Nugent, Arkansas ~ 60mh & 100mh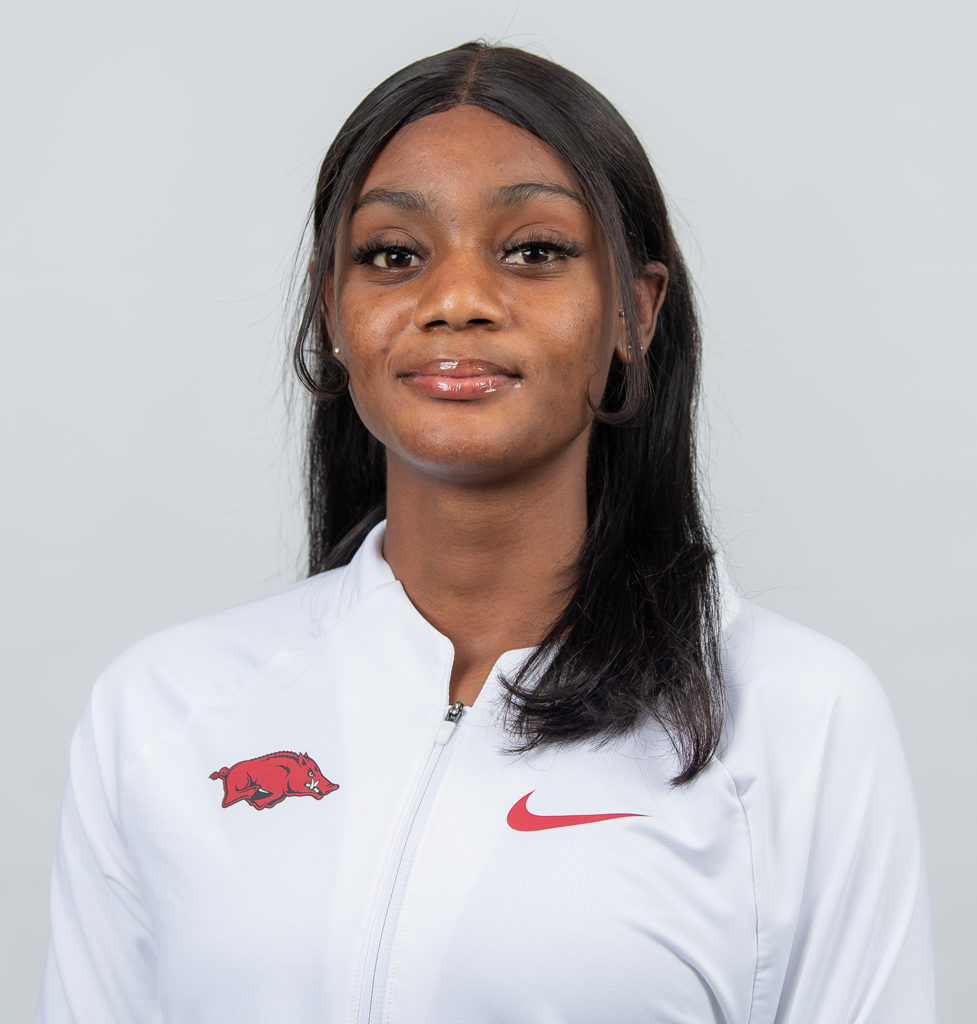 The second of three Arkansas athletes on this list, Ackera is the record holder for both the World U20 100mh and World U20 60mh. Nugent, who is phenomenal over both distances, broke the NCAA Record in the women's 60mH at the Indoor Championships with a time of 7.72s. This time made her the fifth fastest woman ever (at the time) over that distance
Ackera is still only 21-years old and has a promising future ahead of her.
After not making the 100mh final last year, she will be fancying her chances at the outdoor event this time around.
Her lifetime best showing at the SEC Championship will give her even more confidence as she only narrowly lost to Alia Armstrong by 0.03s.
Personal Bests:
60mh: 7.72s (NCAA Record)
100mh: 12.43s
Ackelia Smith, Texas ~ Long Jump, Triple Jump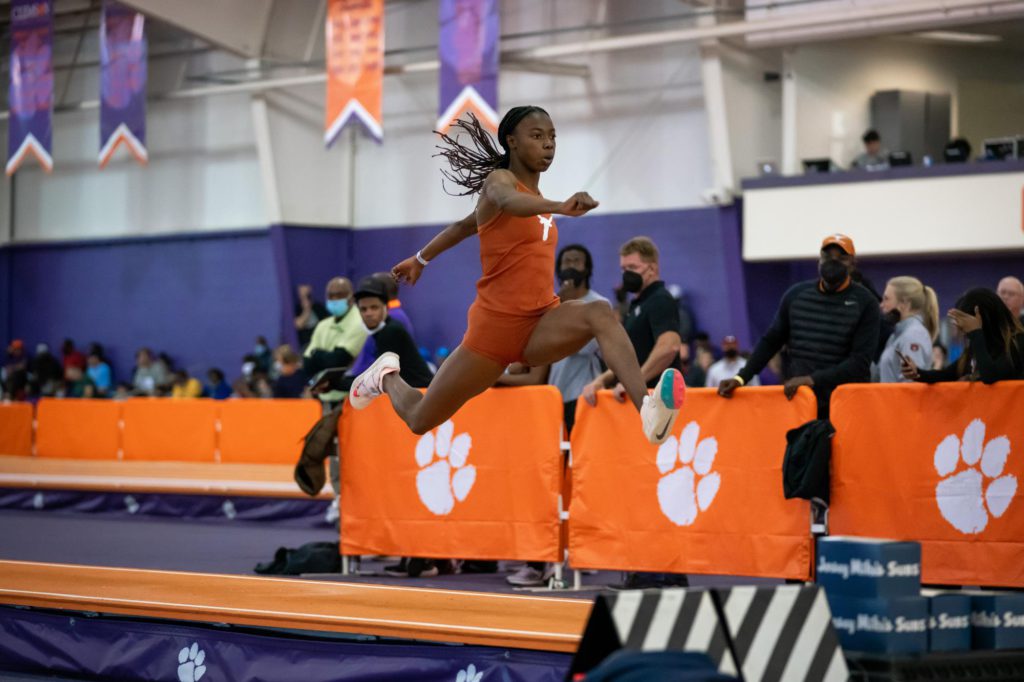 The newly minted Big 12 long jump champion, Smith's winning jump of 7.08m was enough for a win and a World Leading distance. It also put her second all time for Jamaicans.
That jump was also the second longest in collegiate history and put a marker down that she is aiming for the outdoor title in her home state. She will also compete at the triple jump after her 13.96m season best at the preliminaries was enough to book her spot.
Personal Bests:
Long Jump: 7.08m (World Lead)
Triple Jump: 14.36m
Carey McLeod, Arkansas ~ Long Jump, Triple Jump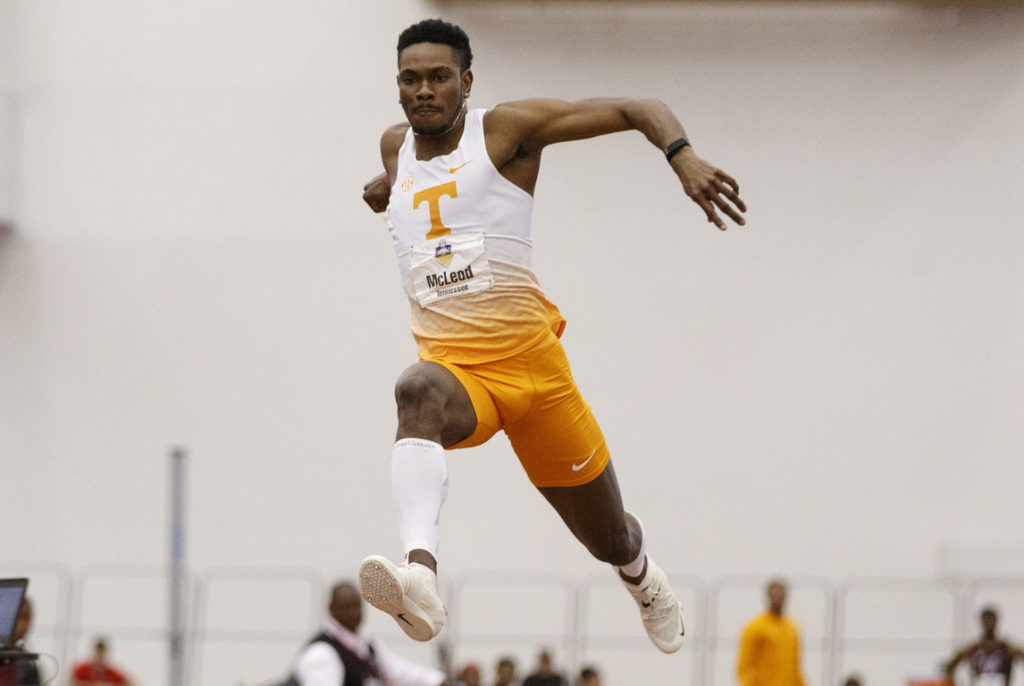 At the NCAA Indoor Championships, Carey McLeod jumped to a huge PB of 8.40m. This leap gave him his first NCAA gold medal and should give him the confidence to carry this form to Texas.
At 24-year-old, this is Carey's final year of eligibility at the collegiate level and he'll be keen to add a first ever outdoor crown to his indoor title. Fellow Jamaican, Wayne Pinnock, was also in the Indoor final field and also jumped a PB that left him agonisingly short of the medals, so there'll be some familiar competition for Carey.
Personal Bests:
Long Jump: 8.40m (National Indoor Record)
Triple Jump: 17.17m
Honourable Mentions
Romaine Beckford, USF~ High Jump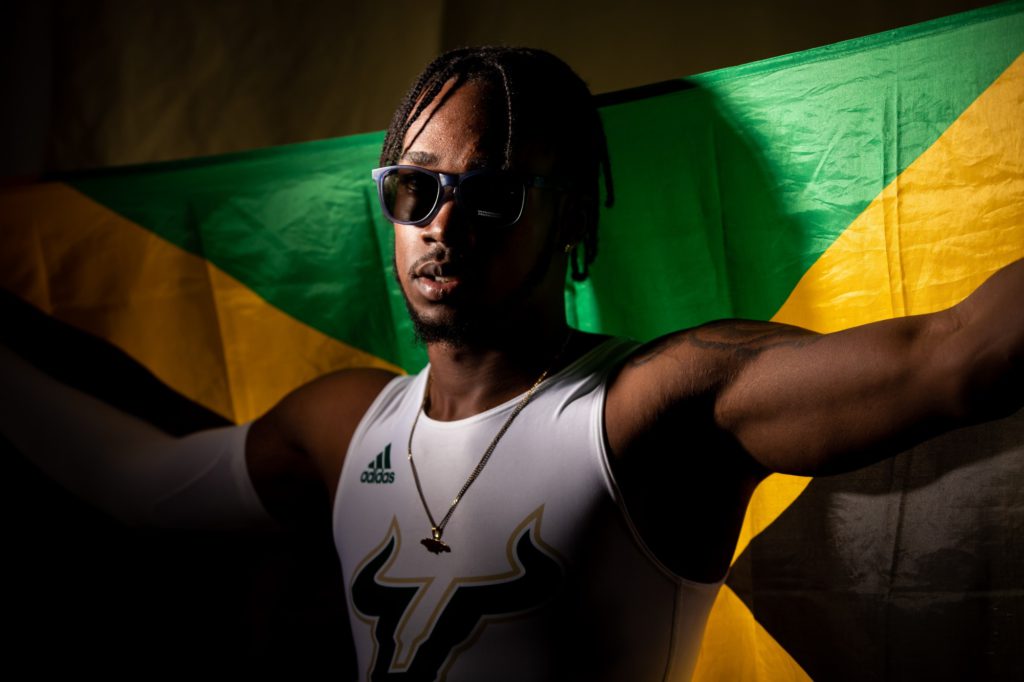 There were five Jamaicans to win Indoor titles, and it was extremely difficult to leave one off. Romaine had to be mentioned, he's undefeated both indoor and outdoor this season while putting up multiple PBs in the process.
He's a serious medal threat for the Outdoor Championships as his 2.14m jump at the NCAA East Prelims booked his spot there.
Personal Bests:
High Jump: 2.26m