Jamaican rally cross sensation Fraser McConnell & his X44 Vida Carbon Racing team maintained their top Qualifying form to take the win in Round 3 at the Hydro X Prix, in Scotland on Saturday. The victory marks Fraser McConnell's first win in Extreme E and the Season 2 champions' first win of the 2023 campaign.
McConnell and Cristina Gutiérrez crossed the line in second place, but a penalty for the on-course winning team, Andretti Altawkilat Extreme E, dropped British star driver Catie Munnings and her team-mate Timmy Hansen down to second place.
Extreme E is a radical off-road racing series in the most remote corners of the planet impacted by climate change. 10 teams, consisting of one male and one female driver, racing to highlight global issues and inspire the next generation.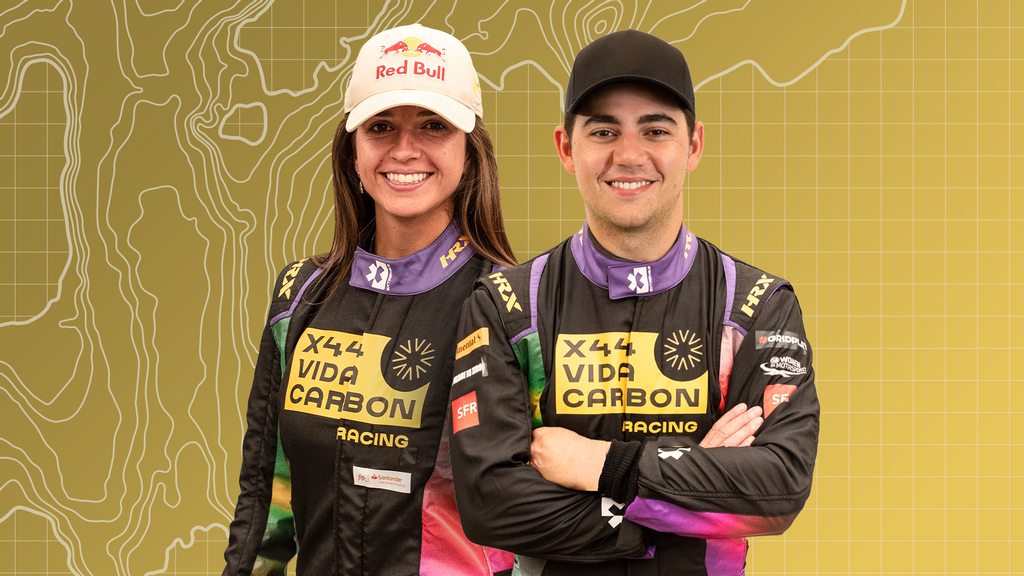 McConnell was estatic about the victory.
He proclaimed, "It's amazing to get my first win for X44. It's been something that I've been working towards not just for me but for the whole team."
"It just goes to show that prioritising opportunity and inclusivity doesn't have to come at the cost of performance, and we're proud to be showing what's possible here in Extreme E," he continued.
"We didn't have the best starting position – second from the outside – so I knew I was going to have to do something a little risky to get in front which I managed. Then I went a little wide and they got the better run, but that's racing. We were able to stay close enough to capitalise on their [Andretti Altawkilat Extreme E] penalty. A win is always a win and very happy to do this one for X44," McConnell said.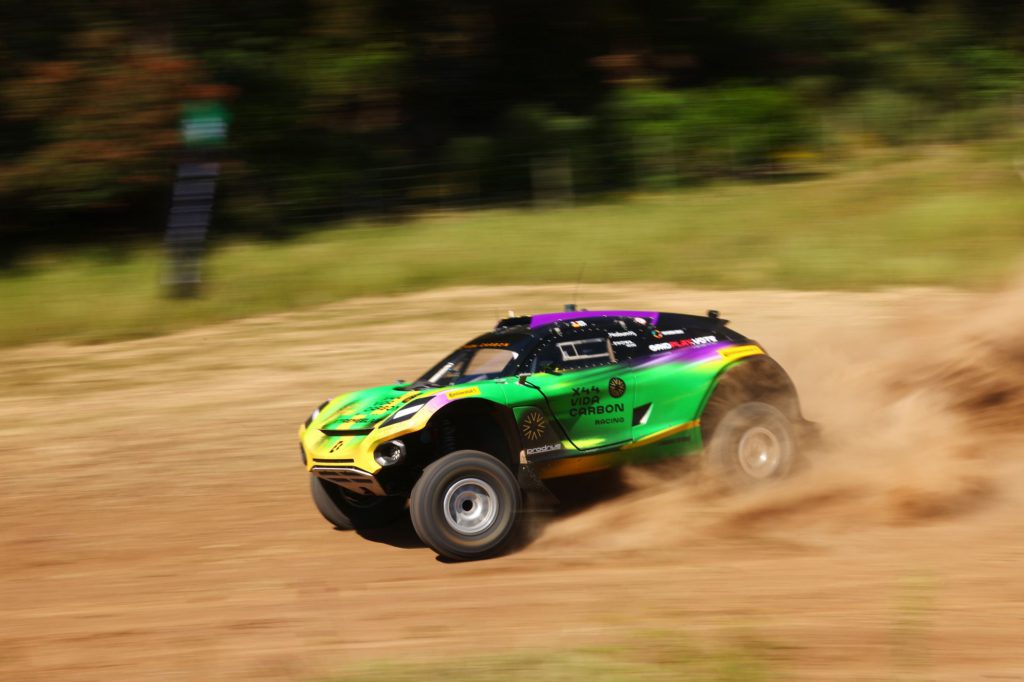 Instead McConnell hung back from the pack, turning early to undercut the ODYSSEY 21s in front and using his Hyperdrive late to storm from fifth to first.
The Jamaican carried this pace into the first steep ascent of the course, but his speed caused him to run wide, opening the door for Andretti Altawkilat Extreme E's Hansen to pull up alongside and exit the climb in the lead.
McConnell's X44 are in 4th place on 51 points of 10 teams in the standings. The third event is set for July 8-9 at the Island XPrix in Sardinia, Italy.
MConnell's X44 team are the reigning champions having taken the 2022 title with Gutierrez and Sebastien Loeb behind the wheel. They are seeking to defend their crown with seven more rounds to come in the season.
McConnell joined X44 Vida Carbon Racing having been a Championship Driver for the series and most recently raced for JBXE at the Season 2 finale in Uruguay.
Despite being only 23 years old, this Jamaican sensation brings a wealth of experience to Extreme E. Making the switch to the RallyX Nordic Supercar class in 2020, McConnell secured the runner-up laurels in the overall standings. 2021 saw him build upon that success, securing his first supercar victory defeating four-time FIA World Champion Johan Kristofferson at the RallyX Nordic in Nysum, Denmark.